£20,000 urgently needed
Church attacked with two major roof metal thefts.
Check back later for donation link.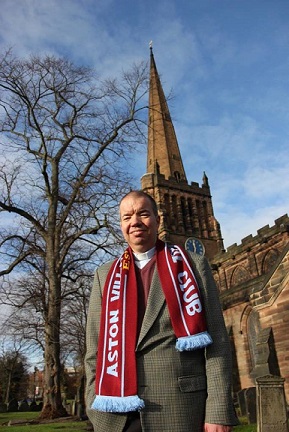 Villa Park's neighbour is the iconic Aston parish church. In the last few weeks the building has had a number if incidents when metal has been stolen from the roof and a great deal of damage done. The roof now leaks and major roof repairs are needed. We propose to do much more than a simple repair. Firstly the stolen metal will be replaced by Stainless steel, it is of no interest to metal thieves. Secondly we would like to do more work to deal with a number problem left by the Victorian builders that will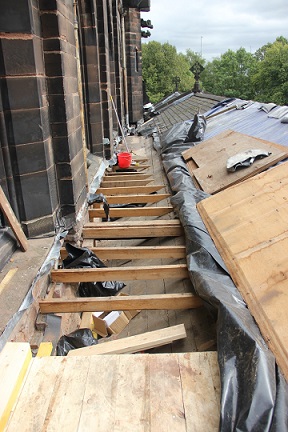 Repairs are complicated and expensive.
The insurance has only met some of the costs, we need to raise £20,000 immediately.
Each week the building is used by 900 people
- local school and children's groups
- the Birmingham Community Gospel Choir
- Church of England and Eritrean Orthodox church services
Please help save this community hub and iconic Birmingham building. Every little donation helps:
£7 will buy 1kg of stainless steel sheeting…
£10 will replace a broken slate
£50 will pay for the installation of a 1 foot length of stainless steel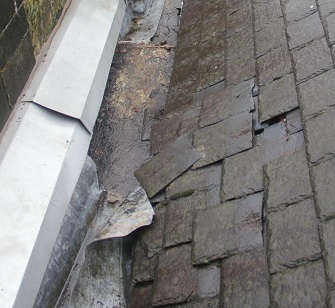 Broken slates, twisted metal, holes in the roof
Aston has one of the highest unemployment rates in the country so we need to seek help with raising the money to make repairs. Naturally we will replace stolen metal with stainless steel that is of no value to thieves.
If you are a UK taxpayer the Government will make a contribution through Gift Aid


Link for donations to be added later.
posted 25 January 18
---
Welcome to the Parish of Aston and Nechells website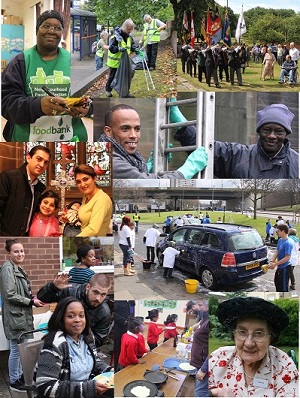 We hope you will find it easy to navigate around the website, but below are some useful links, which you can click on to gain quick access:
For updates of interest to the parish click the following link: News
To read about some of the people in the Parish click the following:
For questions about Life events click any of the following:
For info about activities at our three churches: Aston Parish Church, St James and St Matthew's
To view prices of hiring the facilities at the three churches, click the following link Booking facilities
To look at some of the work we do within the parish click one of the following links:
Foodbank – Food collections for those that need it most
To download Trilogy articles click here: Downloading area.
posted 25 July 13
---
What I most appreciate about Aston is:
- "The love and care we have for each other between the three churches, the teaching and encouragement that we receive, that together we take part in joint services, shared meals and community events and that God is central to all that we do. Three different churches with one common set of values." (Joan Perry, Reader)
- "Christians in this parish are great at encouraging each other, and at reaching out in creative ways to those outside our church boundaries." (David Fletcher, Reader)
- "Synergy, three churches supporting each other and as a whole greater than the sum of the parts." (Geoff Miller, PCC Lay Chair)
- "A group of people who live out God's love and care for all, looking after each other and those in need outside of the church." (Paul Lacey, Youth Leader and Parish Mission Worker)
posted 19 February 13
---